Home
Tags
Wizards of the Coast
Tag: Wizards of the Coast
Fantasy art is flourishing in the world of gaming
A good interview is worth repeating
Carl Critchlow has been an artist and author on the SF and fantasy scenes for almost thirty years, during which his work has appeared in DC Comics as well as 2000AD.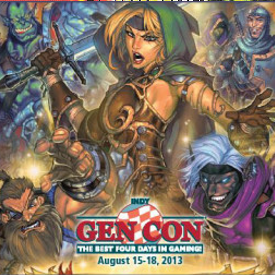 The summer convention schedule marches on. Already we have sampled the delights of E3 and Comic-Con, and WorldCon looms on the horizon. This weekend...
Pull the blinds and turn off the phone, it's time to head to the Game Room and lock in on some hardcore meta-gaming action. ...