Nemo Rising by C. Courtney Joyner is a fitting addition to the storied character's legacy.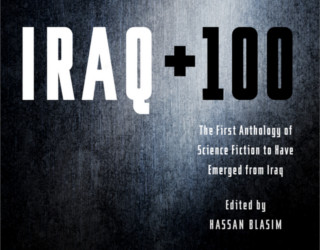 IRAQ + 100 is not just an entertaining collection of science fiction short stories, but an emotional view of a distant future many of us could never imagine.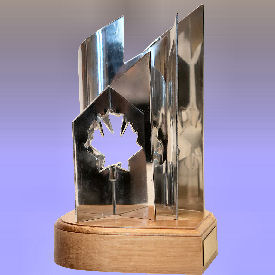 This week Steve talks about Canadian SF/F, and those books, stories, and so on, that have been nominated for an Aurora Award this year. Oh, yeah—he's a nominee too!
Twelve Days by Steven Barnes is a thriller, pure and simple. A good measure for new readers to discover the author's writing style and skill.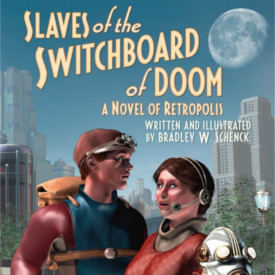 "Rockets. Robots. Death Rays. Mad Science. The future that never was is back," in the debut novel Slaves of the Switchboard of Doom by retro-futurist illustrator Bradley W. Schenck
T'is the season for holiday stories. In memory of popular editor David G. Hartwell, the yuletide Tor Books anthology Christmas Magic has just been re-released for all the good boys and girls of fandom.
Avengers of the Moon by Allen Steele takes us back to the pulp classics by reviving Edmond Hamilton's hero adventurer from the 40's, Captain Future.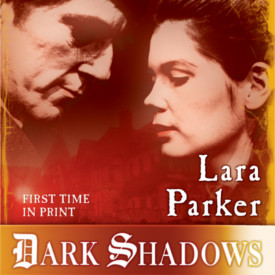 A welcome return to the Gothic daytime soap of the late 1960s, Dark Shadows: Heiress of Collinwood by Lara Parker looks to continue the legacy of the cult classic.
In a future galactic empire where Rome never fell, Wolf's Empire: Gladiator by Claudia Christian and Morgan Grant Buchanan is a refreshing new saga where the past and future collide.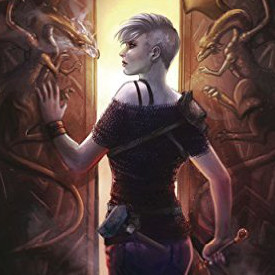 Night Terrors by J. A. Pitts will take readers into a nightmarish dreamland of evil spirits in this fourth installment to the Sarah Beauhall stories.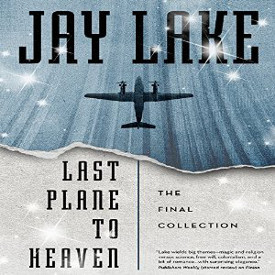 A diverse collection of works, Last Plane to Heaven by Jay Lake is a fitting tribute for the author who gave us so much raw candor over the years.
A fresh take on traditional literature, Too Like the Lightning by Ada Palmer blends old and new philosophies on how society will be carved in the distant future.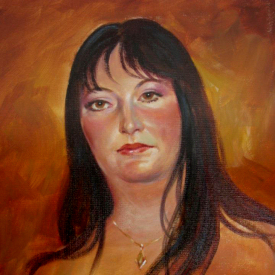 This week, Steve says a very sad goodbye to longtime fan and friend Mary-Karen Reid from Edmonton, Alberta--and reviews two books by Writers of the Future Grand Prize winner Randy Henderson.
The novel Dragon Heart by Cecelia Holland has the charm of a fairy-tale and the edge of a dark fantasy as it takes readers in many unexpected directions.
Based on the Dragon Crest fantasy role playing game, The Sleeping King by Cindy Dees and Bill Flippin uses a unique approach in creating a world of sword and sorcery.
Since 1966, the average length of Hugo nominated novels has more than doubled...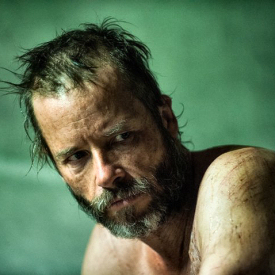 This week Steve looks at two movies and an anthology. Great anthology, one lousy film and one... what?
To have one's heart and soul passed over for another can be a devastating thing.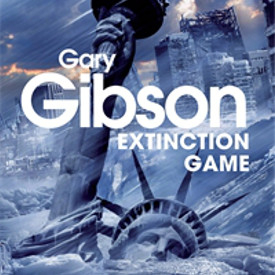 By taking the reader to alternate catastrophic Earths, the notion that the end is near might be the furthest thing from the truth in Extinction Game by Gary Gibson.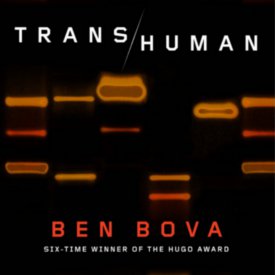 In typical Ben Bova fashion, his latest science fiction novel Transhuman gives fans of near future advancements a lot to think about - during and long after reading.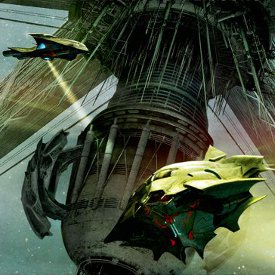 The Dark Between the Stars by Kevin J. Anderson is the first book in the ambitious yet sure to please The Saga of Shadows, the follow-up to the successful The Saga of Seven Suns.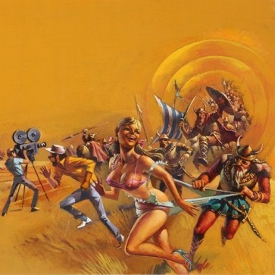 Scide Splitters reviews Harry Harrison's tale of Hollywood behaving badly with a time machine.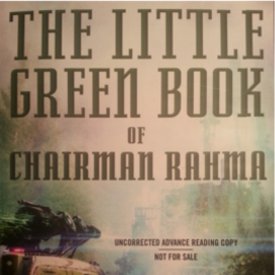 The Little Green Book of Chairman Rahma by Brian Herbert is an eye opening science fiction novel from Tor Books soon to be released in July of 2014. Readers will not be disappointed as the both sides of environmental passion are examined.
V.E. (Victoria) Schwab's people are called EO, for ExtraOrdinary people; people with something extra. These abilities are not genetic, nor are they the result of spilled chemicals (The Flash), extraterrestrial birth (Superman) or encounters with supernatural forces (The Mask); EOs gain their powers by an unfortunate encounter with mortality.