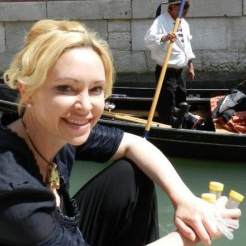 Professor Rachel Armstrong joins the Improbable Botany team!
Paradox, edited by Ian Whates and published by Newcon Press, is a collection of new stories exploring aspects of the Fermi Paradox. It features stories by Rachel Armstrong, Keith Brooke & Eric Brown, Pat Cadigan, David L. Clements, Paul Cornell, Paul di Filippo, Robert Reed, Mike Resnick & Robert T. Jeschoenek, Mercurio D Rivera, Adam Roberts, Stephanie Saulter, Tricia Sullivan, Adrian Tchaikovsky, Gerry Webb and George Zebrowski.
"Creativity exists well within structure.  I thrive by having limitations to work within." Pat Rawlings concluded his TEDxNASA presentation with those words. It is hard...