Steve reviews Robert J. Sawyer's terrific new book, The Oppenheimer Alternative, and loved it. Yes, really... he loved it.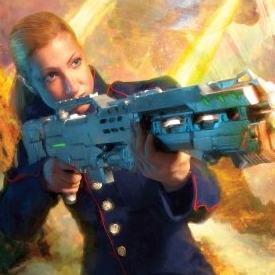 We're about as far away from Agent J's Noisy Cricket as you can get....
Books need covers, but the artistry that goes into creating those covers is getting lost in an avalanche of CGI and stock photography.
Photographic covers are becoming more and more common on book covers, even in the science fiction and fantasy genres