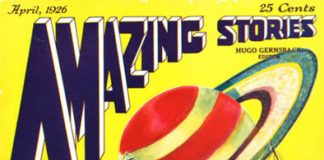 Is Amazing Stories the world's first science fiction magazine? Yes. Did it get there all on its lonesome? No.
The debut of H. G. Wells' The War of the Worlds, and an iconic Frank R. Paul cover.
In this latest issue, Hugo Gernsback announces that he and his associates have chosen the three contest winners from around 360 entrants
From Gernsback's editorial: "The editors of Amazing Stories… are trying their best to keep from this magazine stories that belong rather in the domain of fairy tales than in scientifiction",
Amazing Stories gives up its use of Amazing Stories Bulky Weave paper, Gernsback laments not being able to please 100% of his readers and some of them complain, just a bit, in the letter column.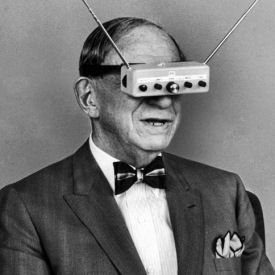 Steve begins a series of columns examining Amazing Stories' first full year of publishing!
Ralph 124C41+ was the first modern american science fiction novel, written by the father of science fiction, Hugo Gernsback, and published in installments in his Modern Electrics magazine in 1911. One of our contributors acquired a 1st edition decades ago and it is now going up on the auction block.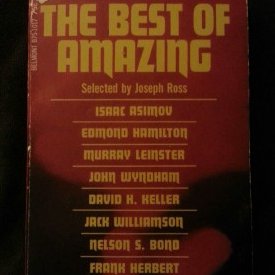 Try to Remember by Frank Herbert is a fitting finale to the 1969 edition Best of Amazing anthology and a fitting story to represent what is best about Amazing Stories. First published in the October 1961 issue, the novella is one of those stories that makes the reader think.
While many have guarded the secret to great science fiction, others have agreed to share this wonderful insight. I asked some of the greatest minds in the industry to whisper their secrets to us. What follows is a mixture of method and advice.
Some of the brightest minds in the science fiction industry talk about how they perceived this ever evolving juggernaut, how the science fiction industry had changed since they first found their way into it, and where the industry was headed. What follows is their amazing insight.