Made on the Moon is a little novella by Steven Paul Leiva that looks at one man's determination to dream the impossible.
MAD Spoofs Star Wars and other SCI-FI offers a lot to talk about without spoiling anything that may still be in the theaters.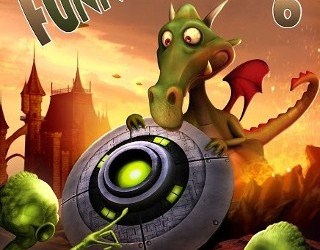 Unidentified Funny Objects, science fiction and fantasy's first and only annual humor anthology series, is back for a sixth year with stories by Jim C. Hines, Mike Resnick, Alan Dean Foster, Jody Lynn Nye, Esther Friesner, Gini Koch, Ken Liu, Jack Campbell and more.
Eli K. P. William's Cash Crash Jubilee is a fun, smart read, a great way to start a trilogy of novels.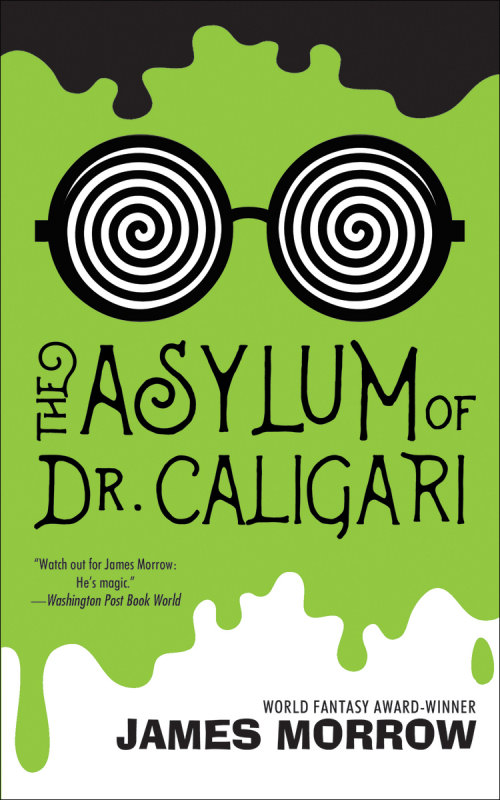 Dr. Caligari - he of cabinet fame - has a plan to profit from World War I in James Morrow's new novel.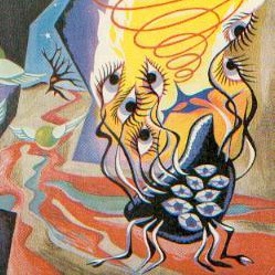 Scide Splitters examines four of William Tenn's (relatively) lighter comedies: "Party of the Two Parts," "The Flat-Eyed Monster," "Lisbon Cubed," and "On Venus, Have We Got a Rabbi!"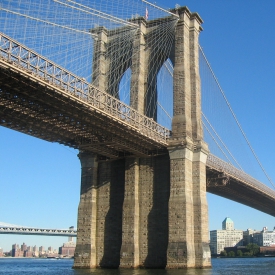 "Brooklyn Project," William Tenn's outstanding political satire, highlights the folly of disregarding civil liberties for the sake of security.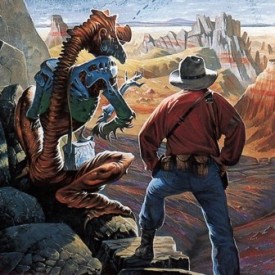 Why does it always seem that romantic comedies are funnier at the beginning? Scide Splitters attempts to answer that question while reviewing Connie Willis' Uncharted Territory.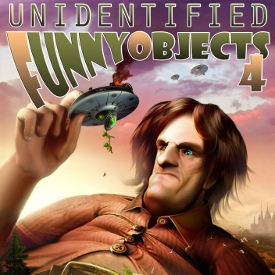 Unidentified Funny Objects returns with its fourth annual anthology, this time engaging a theme of dark humor and including stories from the likes of George R. R. Martin, Mike Resnick, Eric Kaplan, Tim Pratt, Piers Anthony, Jody Lynn Nye, Gini Koch, Esther Friesner and more.
Andri Magnason spins a dark, humorous satire of a wildly absurd, near future that is not that far off from our current trajectory.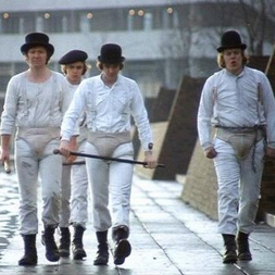 Warning: The story recommended in this review contains satire that may cause indigestion in some readers, particularly those who are currently afflicted with Puppy Mania.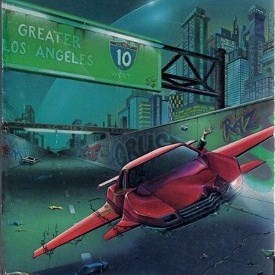 Scide Splitters examines reader recommend Brainz, Inc. – Ron Goulart's hilarious and fast paced, SF detective novel.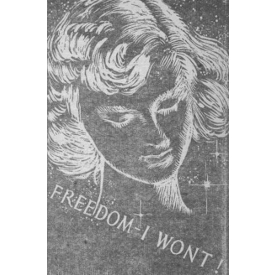 Scide Splitters reviews Eric Frank Russell's hilarious classic, The Great Explosion – possibly the funniest libertarian science fiction novel ever written.
Daleks is and anagram for Sladek. This seemingly random bit of word play has everything and nothing to do with Scide Splitters' review of John Sladek's short story collection.
I was first enticed to read Bill, the Galactic Hero, Harry Harrison's darkly humorous take on military SF and space opera, by the funny...
NOTE: This week's essay is actually an adapted form of an essay from December 18, 2012 that was originally published at The King of...
Douglas Adams' Hitchhiker's Guide to the Galaxy trilogy (itself spread across five books with a six written by Eoin Colfer), with its friendly,...