Two people stand inside an observatory, staring up at the sky. They have access to a large telescope, but they are not looking through...
The debut of H. G. Wells' The War of the Worlds, and an iconic Frank R. Paul cover.
In a previous column, Steve gave short shrift to a comic strip version of Modesty Blaise. Here he humbly eats his words!
In this latest issue, Hugo Gernsback announces that he and his associates have chosen the three contest winners from around 360 entrants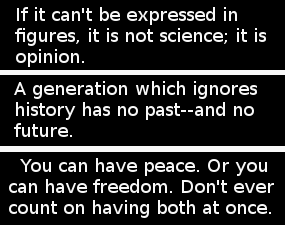 Chris Nuttal[ offers his latest retro review of one of Heinlein's more controversial, later novels.
From Gernsback's editorial: "The editors of Amazing Stories… are trying their best to keep from this magazine stories that belong rather in the domain of fairy tales than in scientifiction",
Amazing Stories' first anniversary issue hits the stands.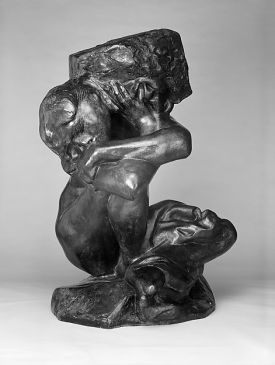 Unlike Starship Troopers, Stranger in a Strange Land is an outdated novel.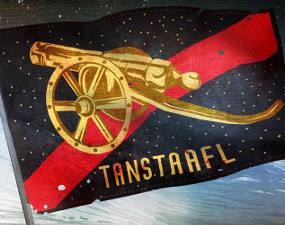 There is something more than a little disturbing about how Luna treats woman...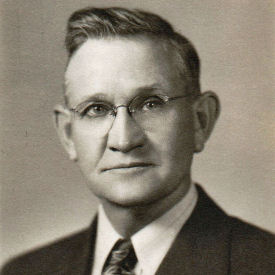 This week Steve dips back into SF's past—focusing on 1928 and 1962. Why those years? You'll have to read and find out…and if that doesn't work, ask him yourself!
Following on the heels of his Heinlein columns, Steve decides to retro review The Door Into Summer. Is it worth reading? Well… that depends. Read this and find out.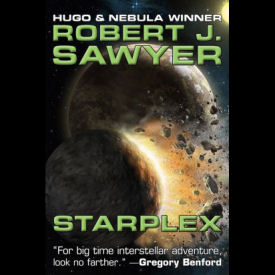 As he has done for the past several years, Steve looks back (without anger) at the previous year's columns, and hopes you found reading them worthwhile. And now: To Infinity—And Beyond! as someone once said!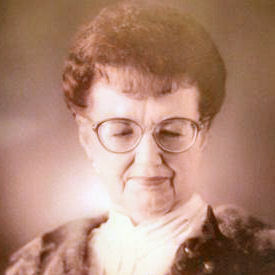 A lot of old ('50s and early '60s) SF was written by women under masculine or masculine-sounding names. One of the best was Andre Norton. Join Steve in a look at this terrific action/adventure SF like they "just don't write anymore!"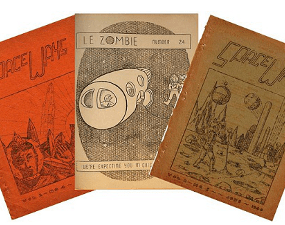 This week's reads, plus a special roundup of 'zines on the 1941 Retro Hugo ballot by Fanac.org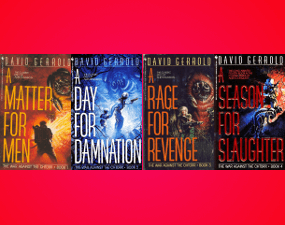 A Method For Madness, book 5 in the War Against the Chtorr series will soon be released. It's time to take a look at books 1 thru 4.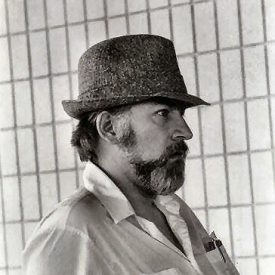 This week Steve's all over the map. He reviews an old YA by Andre Norton, talks about cover artists (including Ed Emshwiller) and answers a comment from a reader. Oh, and he throws in a little egoboo for himself.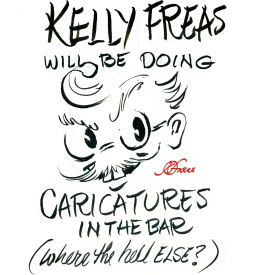 Steve takes a look back at 1952, and the first issue of "IF Worlds of Science Fiction"--plus a word of advice for newer writers from Chuck Wendig (link) and some personal news.
The third and final part of a series in which Scide Splitters examines humorous stories eligible for the 1941 Retro Hugos Awards.
Is it old? Is it new? Is it even SF/F? Steve examines the ever-popular Saint series by Leslie Charteris.
This week, Steve looks at the popular book series The Destroyer and their Film and TV counterparts. (Caution: this series is more violent than Game of Thrones!)
Continuing his series on the first year of Amazing Stories, Steve sees what "scientifiction" was trying to become: US!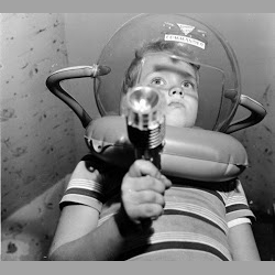 Space Toys. No need to say anything more.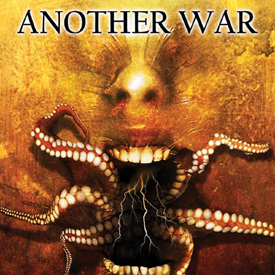 Another War is an early novella, published in the UK by Telos Publishing in 2005, by the British writer Simon Morden, who has since come to prominence with the Philip K. Dick Award-winning Metrozone series. It is a fast-paced horror story paying homage to HP Lovecraft, William Hope Hodgson, Quatermass, and even UNIT from Doctor Who.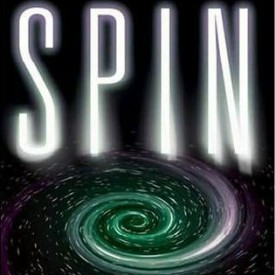 One night a few years from now the stars go out ...almost from when it was first published Robert Charles Wilson's Hugo Award-winning Spin remains one of the finest hard SF novels of the new millennium.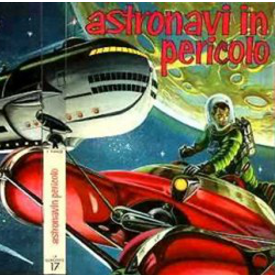 The Winston SF series - part two - in all it's juvenile glory. Steve has some good info on how to obtain copies, reprints and replacement dust jackets.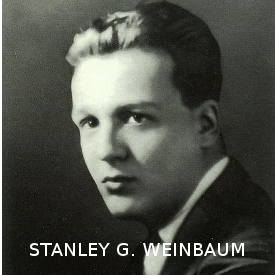 The conclusion of an exploration of one of science fiction's most influential tales - A Martian Odyssey by Stanley G. Weinbaum
Steve Davidson continues his examination of Stanley G. Weinbaum's ground breaking tale - A Martian Odyssey.
Steve begins a new series of reviews devoted to examining the contents of what is arguably the single greatest anthology of science fiction's first half-century - The Science Fiction Hall Of Fame, edited by Robert Silverberg and selected by the members of SFWA. Individual stories will be examined in order, with particular attention being paid to their suitability for today's readers, as well as their place in SF literary history.