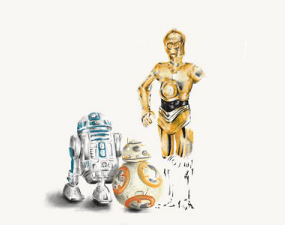 What other trilogy has brought back the original actors, playing the same parts, 40 years on?
Amazing News isn't always amazing...sometimes it's just Startling, or merely Astounding, or somewhat Thrilling...or maybe even Unknown....
It's one of Science Fiction's classic tropes and has been responsible for some of the most beloved characters in the genre -- robots. Robots are...