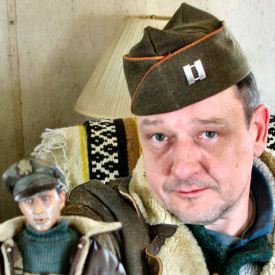 Where does real life imitate the fantastic? This week Steve checks in with Steve Carell and Mark Hogancamp for the answer.
There were no useable photos taken of Neil Armstrong during his Apollo 11 walk on the Moon.
One week before Halloween, Terence Jackson shares shares images of costumes old and new.
MCM Expo Comic Con goes to the Cosplayers!
an interview with composer and game director AkiraYamaoka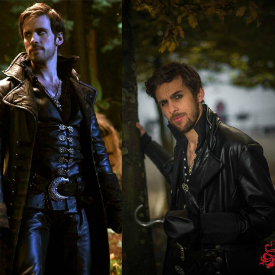 Being a member of several groups that enjoy cosplay, costuming, etc., does give access to a world of lively discussions. One recent discussion which...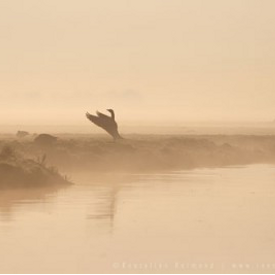 If you thought baby rabbits were the pinnacle of cute, I recommend you try goslings.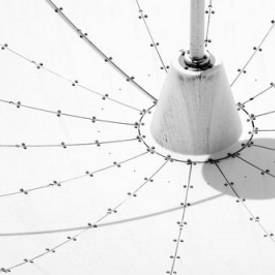 Satellite dishes aren't usually considered to have great visual appeal, but the collection of images I found is surprisingly poetic.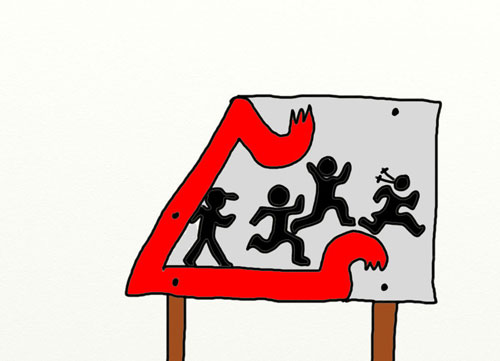 Images have power. Nothing has shown that more clearly than the sudden turn of the tide in the current refugee crisis.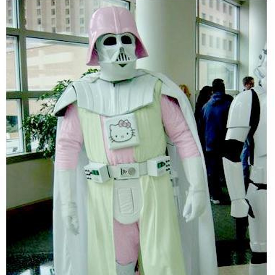 Crossplay: who says Captain America has to be a guy? Who says that only girls can dress up as Black Widow?
Stairway to Heaven, Highway to Hell – escalators symbolise glitzy promises of glamour, or the grunge of broken down technology.
The photographers have been at work.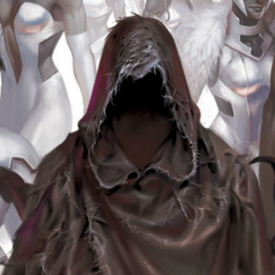 Is there a conspiracy?
Photographic covers are becoming more and more common on book covers, even in the science fiction and fantasy genres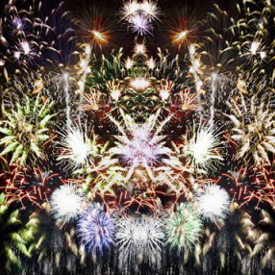 What better topic to choose for my New Year's Eve post, than Fireworks!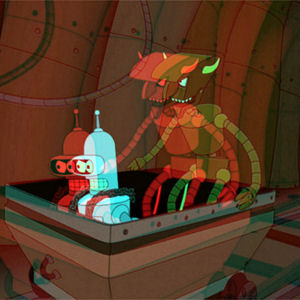 This week, Steve shares his love of 3D. How do YOU feel about 3D?
A visual history of 2014's Granite State Comic Con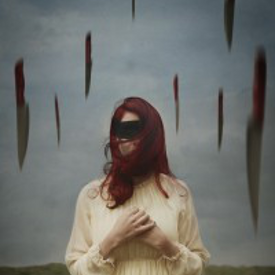 An inside look at the process of developing a cover for a self-published book
"Dolls"? "No, they're ACTION FIGURES!" But no. In this case, they're dolls.
A trip down memory lane - with art catalogs!
Alastair Savage's Self-Publishing Odyssey moves on to stage 4: Designing the cover.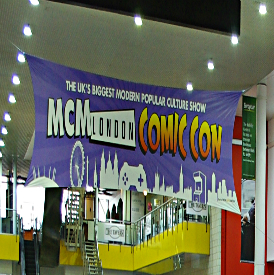 Terence turns in a terrific con report on MCM Comicon London - and lots of great costume pics as well!
Tais Teng is a well established and prolific science fiction and horror writer and illustrator from the Netherlands. He has made several hundred covers and interior illustrations – most notably the Jack Vance e-books. His particular affinity is for the work of H. P. Lovecraft.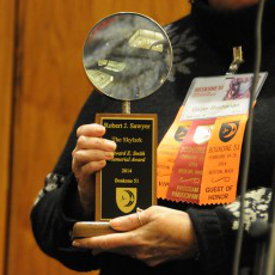 Photos of this year's presentation of the Jack Gaughan and Edward E Smith awards.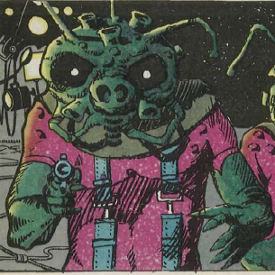 Tanya covers highlights of the past month for our friends who speak and read in spanish
a profile of the GeekTyrant website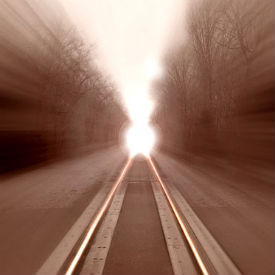 Occasionally, I discover my inner German: a series of conceptual photos and photomanipulations, which capture the elusive concept of time travel.
A collection of photos from Saturday at Arisia 2014 - Boston's anime/media convention.