Happy Tenth Anniversary to all Percy Jackson fans!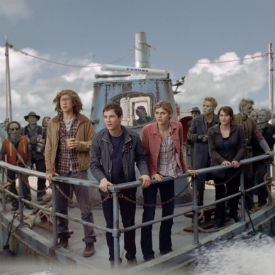 Review of Percy Jackson: Sea of Monsters movie.
Another summer of cinematic wilderness is drawing to a close and I owe you all a big apology. Why? Because I am responsible for the terrible state of mainstream American cinema today.
The sun actually decided to finally show its face in London this week, and that along with me spotting that the 2012/13 season of...