Let's have some fun. Let's live dangerously. Let's run with scissors. Let's open up an umbrella indoors. Lets judge some books by their covers! Judging...
How big is a book? SF & Fantasy books were slim volumes in wire racks until market forces created the massive tomes we're used to today. What happened?
This week's piece covers the remainder of the main ACE Doubles cover artists and illustrators.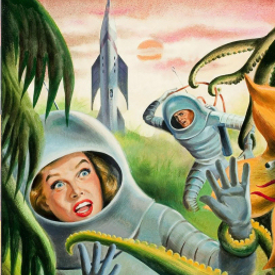 The art work gracing the covers of (most) Ace doubles was credited, another debt we owe Donald A. Wollheim.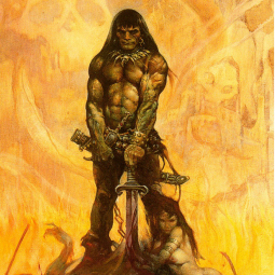 Conan, from Weird Tales to remakes - with a dash or two of Frazetta thrown in for verisimilitude.
Ahh nostalgia. For a book series? Certainly, so long as its the tete-beche wonder of the Ace Double. Two books in one! Steve waxes eloquent on a reading experience that is sadly largely forgotten.