Home
Tags
National lampoon
Helly Happoween! This week Steve dissects two horrible Halloween-ish movies, then gives several thumbs-up to a real Halloween classic!
Steve talks about artists and their Christmas cards. (Only a day late, right?) Merry Christmas!
This week's piece covers the remainder of the main ACE Doubles cover artists and illustrators.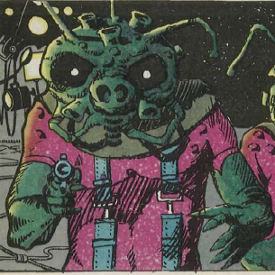 A review of a satiric, transgrssive and humorous look at science fiction by the National Lampoon magazine.