Home
Tags
Lynne Taylor Fahnestalk
Tag: Lynne Taylor Fahnestalk
Steve talks about himself (what an ego!) a new urban fantasy, and other stuff.
Steve's (NOT R. Graeme Cameron's) report on last weeks VCON 39/Canvention 34!
The characters dress as a '70s designer would have thought future people might dress, when they're not dressing in actual '70s style...
Steve discusses both super and non-super flying heroes - Commando Cody, Captain Marvel and Superman. Who didn't want a rocket pack when they were growing up? Towels worn as capes just don't seem to be able to get the job done!
Anyway, I thought maybe some of you might be interested in the process of writing a 50,000 word novel in the span of 30 days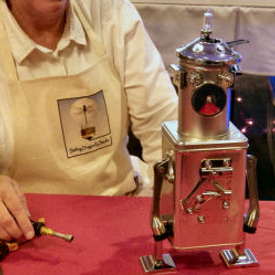 I found out just yesterday from the Internet Speculative Fiction Database that November 1979 marks the first fan column I ever published in Amazing magazine, the print version. My column was titled "Fans, Prose and Cons"—a somewhat obvious three-way pun. That means it's been 34 years since I started writing for this magazine.