Steve rounds out his MosCon Revival (MosCon "40") report with a few photos and a very small amount of text. Isn't a picture worth a bunch o' words?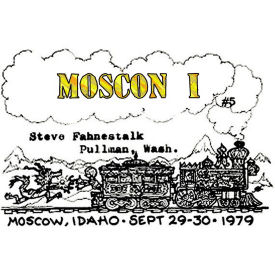 Forty years ago, Steve (with more than A Little Help From His Friends) created MosCon. And It Was Good. But like the Living Dead, MosCon Returned! Is it Still Good? Read and find out! (Hint: You betcha!)
This week, Steve says goodbye to another old friend, reviews the March/April F&SF, and tells—and shows!—a bit about the Northwest's biggest fan-run convention: Norwescon 40!