Continuing with recent movie reviews, Steve looks at the Netflix Original movie ARQ, and also the 3D "mo-cap" movie Final Fantasy XV: Kingsglaive, and finds them both quite watchable. Not great, but watchable!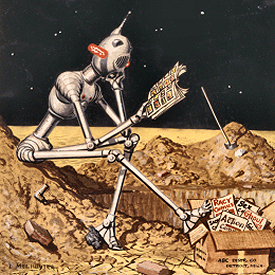 Steve reviews the current F&SF. It's still a great magazine! Get it now while it's still on the stands!
This week, Steve reviews the 2015 Horror-humour film "Freaks of Nature" and finds it rather flat, then alerts the media (us!) about a new semi-pro Canadian SF/F e-magazine!