Steve finishes his list of, and rating of, 27 James Bond themes and theme songs, throwing in a bunch of related stuff about the films. Bet you can find at least one thing you didn't already know!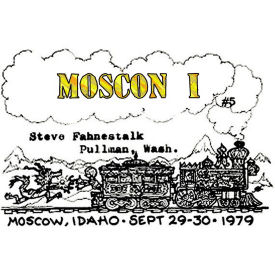 Forty years ago, Steve (with more than A Little Help From His Friends) created MosCon. And It Was Good. But like the Living Dead, MosCon Returned! Is it Still Good? Read and find out! (Hint: You betcha!)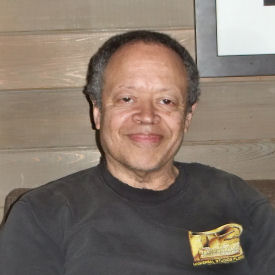 This week Steve comments at length on a convention he missed most of. He hopes to obfuscate that fact with verbiage.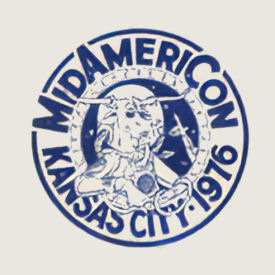 This week Steve repurposes and re-edits an old column, hoping it will be new to at least some of you. It's all about conventions and nametags, anyway, so if you're not interested, go watch the snow or something. (Ed's inside joke: No orcas yet...)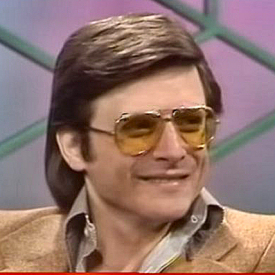 In honour of the late Harlan Ellison, Steve deconstructs—without major spoilers—the film "A Boy and His Dog." It's not a great film. See whether you agree!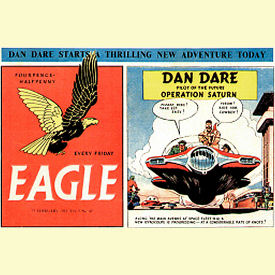 Steve rewrites and repeats one of his earlier columns for Amazing just in case you want to know how he started in this whole "fannish" business. Do you care?
This week Steve tells you where to get even MORE GREAT SF/F for next to nothing! And if you were reading this column four years ago you might have read the rest. Just sayin'.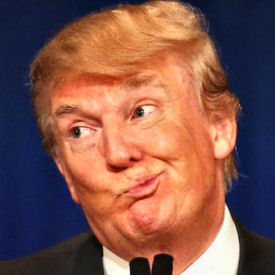 This week, Steve reviews an SF anthology about Trump's presidency (!) and gives a hearty "meh!" to Despicable Me 3. Check out his reviews!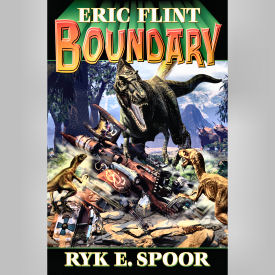 Steve tells you where to get a free SF book and revisits/rewrites an old column dealing with Worldcons and nametags and such.
This week, Steve continues his romp into his past by talking about Robert A. Heinlein, E.E. "Doc" Smith's daughter, Verna Smith Trestrail; and MosCon 1, back in 1979.
A Book Review and a Magazine Review and a TV Review and an Exhibition Notice! Whoa! Lots going on in this week's column by Steve! (And what's with all the caps?)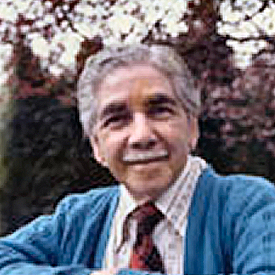 MosCon was a Northwest Fannish Legend (perhaps in its own mind), and Steve takes you back to those "thrilling days of yesteryear," as The Lone Ranger used to say.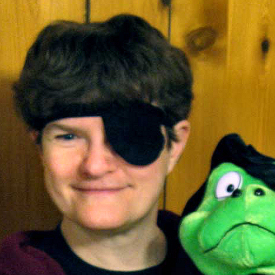 Another friend gone; Steve mourns Debbie Miller; also New Venture and MosCon reminiscences. And both fiction and non-fiction StoryBundles! Go get 'em!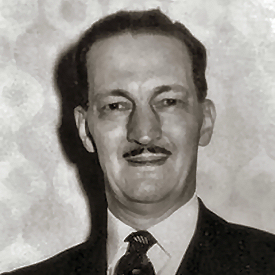 Is that a Fuzzy Bolo hanging from your rear view mirror, or are you just a fan of Piper and Laumer?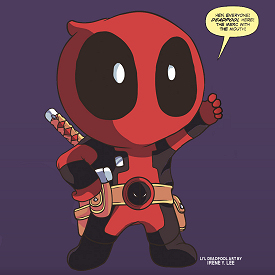 This week Steve takes a second look at Marvel's two most recent movies, Deadpool and Ant-Man, and finds one much better than the other... but YMMV! Also a couple of tips for writers who may be stuck.
This week, Steve hypes his local convention and talks to best-selling ebook writer Ed Howdershelt, plus there's advice on writing and selling ebooks!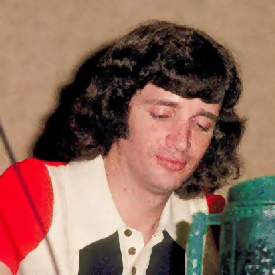 After congratulating himself on his 40 years doing conventions, Steve discusses a quasi-SF-ish book about superheroes on TV in the 1950s. It's fun!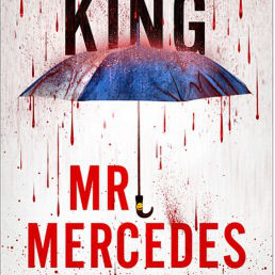 Steve examines Stephen King's new--and unique!--novel, Mr. Mercedes.
Steve celebrates his first year of blogging for Amazing Stories online.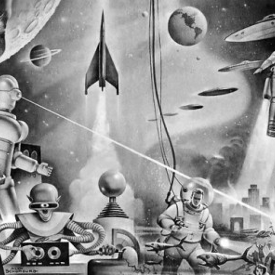 Back in the Good Old (or Bad, depends on your point of view) Days, fiction—especially SF—that was written for a teen audience was called...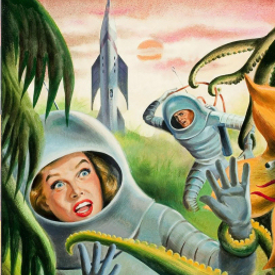 The art work gracing the covers of (most) Ace doubles was credited, another debt we owe Donald A. Wollheim.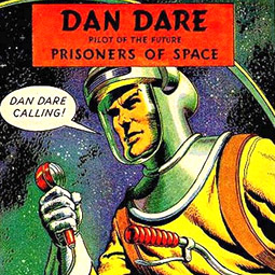 Steve recounts the details of his fannish deflowering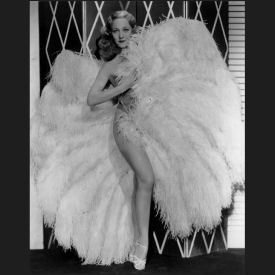 Egoboo can be found in all kinds of strange places - including science fiction conventions!
I'm going to assume that you are a science fiction reader of some kind, since you're here at Amazing Stories magazine's website. Are you...