If you missed Loncon3, here's your chance to catch up!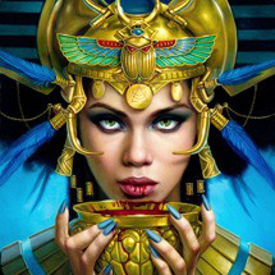 The Hugo awards for Professional Artist, from 1980 through 1992, were dominated by artist Michael Whelan (Jim Burns won once during those years, in...
With my schedule pressing in on me from all sides, I decided this was a good time to share some more photos from the 71st Worldcon. LoneStarCon 3 was filled with amazing fans and dazzling stars. All photos were taken by Shawn McConnell. Hope you enjoy these LoneStarCon 3 photos.
As I was downloading some bid sheets this week, in preparation for packing up the art to be displayed at the  LoneStarCon3 Art Show,...