This week Steve reviews the November-December issue of F&SF. It's also the second-to-last issue that will be edited by C.C. Finlay, who wants to return to writing. It's a fine issue to end the year on!
The current issue, Sept.-Oct., of The Magazine of Fantasy and Science Fiction, is reviewed by Steve—and found to be good!
Steve continues his F&SF reviews with the current (Mar-Apr) issue. He finds it a nice blend of SF (even some "hard SF") and fantasy (even "hard" fantasy!).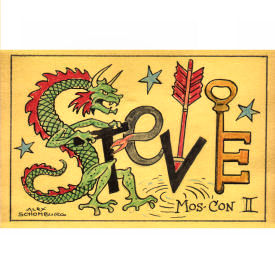 Steve went to MosCon XL, but won't review it this week, then he read the May-June F&SF. Check it out! Some fabulous fiction!
For his final column of 2018, Steve dives into the Nov./Dec. issue of The Magazine of Fantasy & Science Fiction, which everyone just calls "F&SF." It tastes great and is more filling with fewer calories than competing magazines!