For his second "perfect" genre movie, Steve calls your attention to gravel-voiced Vin Diesel's first genre movie, Pitch Black. Science fiction films don't get a whole lot better, in Steve's opinion!
As Marlon Brando says, "The horror… the horror." Dr. Smith from Lost in Space says "Oh, the horror!" This week Steve reviews two horror films: one fantasy, one SF; one very good, one good up to a point. Which one is which? Read and find out!
Valerie And Her Week Of Wonders, Morgiana, and Psycho with a live orchestra, this week in London!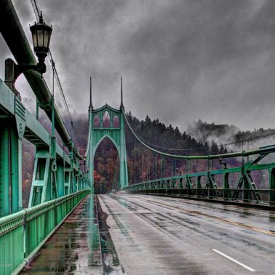 Portland is putting its horror on
Why do the short story and the movie get adjectives in the title, but not the book? Steve tells why.