This week Steve drops back ten years to review an underapreciated movie, "Constantine," with Keanu Reeves and Rachel Weisz, telling us why he thinks the movie deserves another look.
Carl Critchlow has been an artist and author on the SF and fantasy scenes for almost thirty years, during which his work has appeared in DC Comics as well as 2000AD.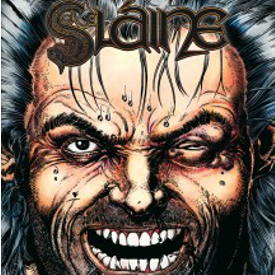 Over four decades Pat Mills has been a major force in keeping the British comics industry alive. I caught up with him to chat about the reappearance of one of his most enduringly popular characters, the Celtic barbarian, Sláine.