Home
Tags
Fantasy fiction
This magazine is all fantasy: The issue was fun to read. Full of good writing and evocative imagery.
Cover mentions. Every author loves them, but do they actually help sell magazines?
Taking a look at Lester Del Rey's theory of a 12 year boom and bust cycle for science fiction, 36 years on.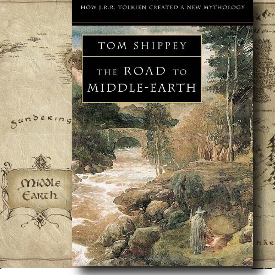 The Road to Middle-Earth is a wonderful companion to any trip across Middle-earth and it is a welcome reminder of the huge craft that J.R.R. Tolkien brought to his work.
Fraught with peril and nail-biting anticipation, launching a new book is always exciting.
Alastair Savage's Self-Publishing Odyssey moves on to stage 4: Designing the cover.
Steve Jackson is one of the biggest names in British fantasy fiction. Along with Ian Livingstone, he was one of the founders of Games...