Home
Tags
Famous Monsters of Filmland
Tag: Famous Monsters of Filmland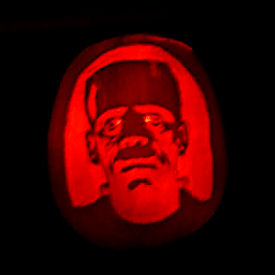 Steve's second Halloween column this month, in which he tries to do teeny-tiny reviews of 27 movies. Let us know if he succeeds or falls flat on his face.
As Marlon Brando says, "The horror… the horror." Dr. Smith from Lost in Space says "Oh, the horror!" This week Steve reviews two horror films: one fantasy, one SF; one very good, one good up to a point. Which one is which? Read and find out!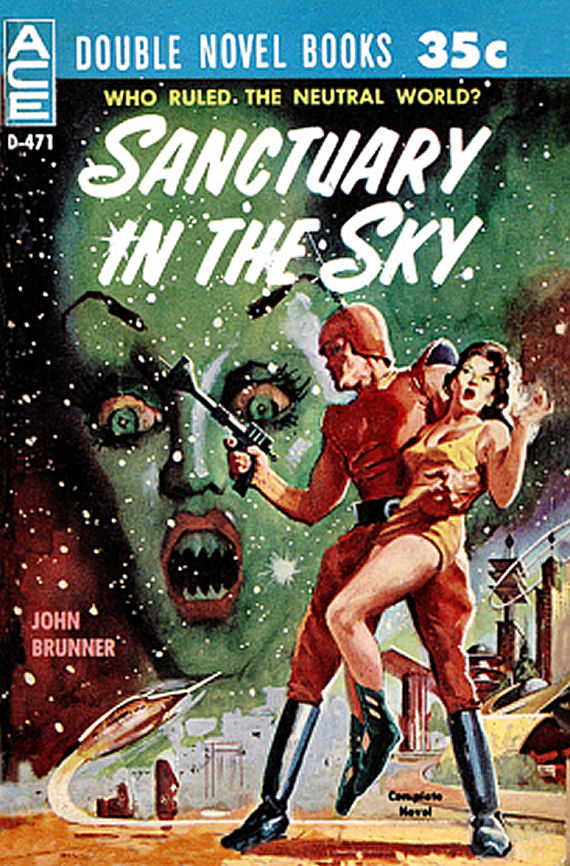 Continuing his retro-look at some older columns, Steve talks about Ace Doubles and their cover art. We're talking about The Good Old Stuff, in both writing and SF illustration. Get Some Now!
Helly Happoween! This week Steve dissects two horrible Halloween-ish movies, then gives several thumbs-up to a real Halloween classic!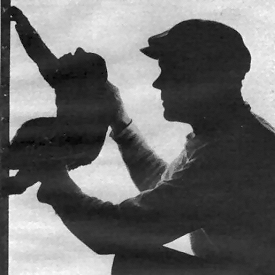 Steve looks at a brand-new SF/F stop-motion animated short film by the talented film-maker and director Alba Garcia-Rivas.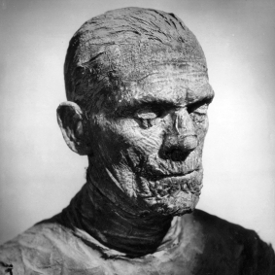 This week, Steve travels back to Ancient Egypt with Boris Karloff as "The Mummy." No CGI, but scarier than Brendan Fraser's "Mummy"!
For Halloween, Steve looks at one of the oldest, and perhaps the best-known "monster movie" of them all, James Whale's "Frankenstein," starring Boris Karloff.
Continuing his series on the first year of Amazing Stories, Steve sees what "scientifiction" was trying to become: US!
Steve talks about artists and their Christmas cards. (Only a day late, right?) Merry Christmas!
Monsters have been with us in our imaginations from the dawn of time, but why is it that the most vulnerable of us love monsters the most?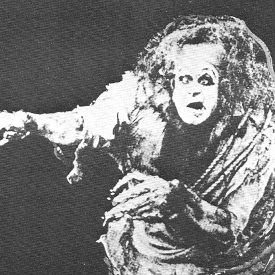 Boris Karloff made 'terror' films. Not horror films.
As I sat on a park bench outside of the Art Deco exterior of the Hollywood Theater, on the nicest day of the year so far in Portland, not only did it seem like a victory and a vindication of the weird words and worlds of Howard Phillips Lovecraft, but for the whole of SF fandom.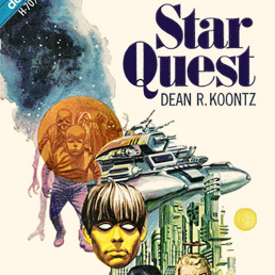 Dean Koontz has had more of his novels filmified than Demon Seed. Bet you didn't know that.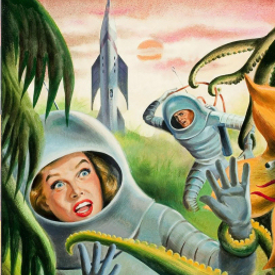 The art work gracing the covers of (most) Ace doubles was credited, another debt we owe Donald A. Wollheim.
Steve takes us through the pages of Spacemen, Warren Publications second film-centered magazine helmed by the late, great, missed and lamented Forrest J. Ackerman.
Conceived by the Ackermonster and now living a double life on the web and in print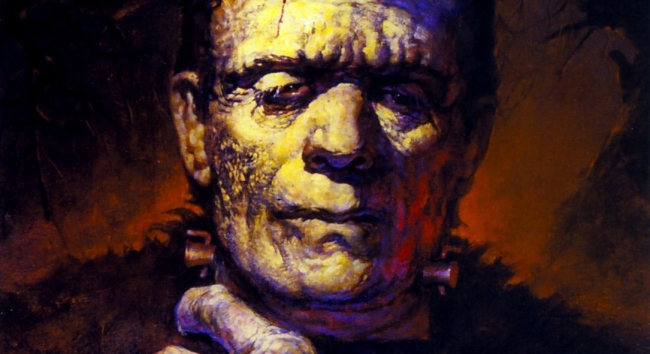 That's right, FAMOUS MONSTERS, Forrest. J. Ackerman's beloved magazine that sported covers featuring wonderful portraits of famous monsters, most of which were painted by artist Basil Gogos.