Home
Tags
Dungeons & Dragons
James L. Sutter, co-creator of the Pathfinder Roleplaying Game and the Creative Director of the Starfinder Roleplaying Game for Paizo Publishing, talks about the history of his company and the personal benefits of game playing.
Are some topics too serious for humor? A lesson in manners has never been this much fun.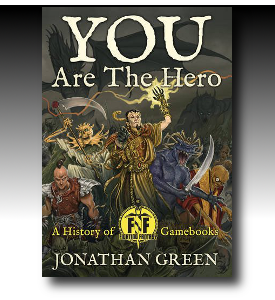 A review of a history of You Are the Hero adventure game books.
Gary Dalkin interviews one of the hardest working editors in the UK - Jonathan Oliver
Carl Critchlow has been an artist and author on the SF and fantasy scenes for almost thirty years, during which his work has appeared in DC Comics as well as 2000AD.
Fans, publishers, art directors, and collectors expected Worldcon art shows to display the best-of-the-best art being created in the field, and top artists looked forward to meeting their expections. NO MORE.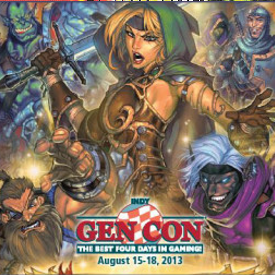 The summer convention schedule marches on. Already we have sampled the delights of E3 and Comic-Con, and WorldCon looms on the horizon. This weekend...
         The nineteenth century closes with two books that will be imitated constantly for the next hundred years or so: Lewis Carrol's Alice...
I was 8 years old, and I had gotten my greedy little hands on a copy of The Hobbit. I read it by nightlight...