You missed it - but you can still read about ConQuesT 46 & Spectrum Fantastic Art Live 4
If you missed Loncon3, here's your chance to catch up!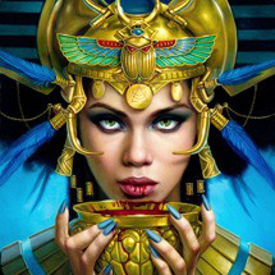 The Hugo awards for Professional Artist, from 1980 through 1992, were dominated by artist Michael Whelan (Jim Burns won once during those years, in...
Fans, publishers, art directors, and collectors expected Worldcon art shows to display the best-of-the-best art being created in the field, and top artists looked forward to meeting their expections. NO MORE.
As I was downloading some bid sheets this week, in preparation for packing up the art to be displayed at the  LoneStarCon3 Art Show,...
I have spent a lot of time in previous posts dwelling in the past. I have been like an old man suddenly lost to the present, the memory of times past reeling behind his eyes while he absently stirs his tea. Well, I think perhaps I should bring this topic into the present and talk about some of the science fiction and fantasy artists working today. There has been an explosion of fantastic art. In the past fantastic art's only reason for being was as illustration to fantastic literature. That changed and today fantastic art is it's own reason for being. You can find fantasy art on posters, tee-shirts, coffee mugs. You can find it on the internet almost as easily as you can find pornography or lolcats.