Home
Tags
Ciencia ficción mexicana
Tag: ciencia ficción mexicana
Mexican author Gerardo Horacio Porcayo's novel, Back to the Skin, evokes Well's Island of Doctor Moreau.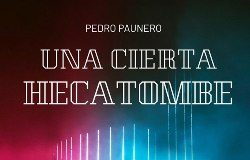 "A certain catastrophe" pays tribute to post apocalyptic cinema
News of speculative fiction book publications, magazines and more of interest to Spanish speaking fans.
January was a busy month for Spanish language speculative fiction, with many book and magazine releases, calls for stories and more!
Cosmocapsula presents the audio story - A Simple Negotiation
A preview of the 24th annual Book Fair in Monterey
Before Well's The First Men In the Moon...before Verne's A Trip To the Moon, there was...Fray Manuel Antonio de Rivas