Home
Tags
Ciencia ficción ecuatoriana
Tag: ciencia ficción ecuatoriana
A review of Ecuadorian author Rafael Lugo Naranjo's, Tripa Mistic
Introducing a new anthology of Ecuadorian SF
Santiago Páez, Ecuadorian SF author who is revitalizing the genre
Defiler of Memories (Casa de la Cultura Ecuatoriana, Quito, 2016) by Oliver Vera Barberán is a YA, debut science fiction novel
Contra los hispanófilos que aún en este mes de octubre –en el siglo XXI– siguen reclamando y celebrando el "día de la raza" –que...
The reissue of the Ecuadorian science fiction novel for adolescents, Infinito 9 (Loqueleo, 2017) by Verónica Coello Game leads to discussion of YA lit.
A review of The Custodians of the Stone the new novel by Ecuadorian writer Fernando Naranjo Espinoza
A review of Ecuadorian writer Andrés Ortiz Lemos collection Fata Morgana
A review of The Art Chest by Roberto Falquez, a YA adventure
Examination of the Eduadorian author Leonardo Wild and his novel Unemotion, first published in German, then translated to Spanish
Voyager's golden disc prompts aliens to seek Earth in Mi amigo Quyllur, a film based on the eponymous novel by Renato Mendizábal Guillén
A review of Kurs, The Search by Kuraina Setrakianun, a novel that takes us back to before the big bang
Alejandro Veintimilla, Ecuadorian writer, has published Echoes and Caverns. 12 stories set in the context of cyberpunk science fiction. Its background is the technological world
Francisco Proaño Arandi's Disparate Elements explores the nature of reality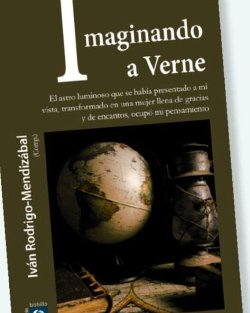 Imaginando a Verne takes a look at Jules Verne's influence on Ecuadoran science fiction.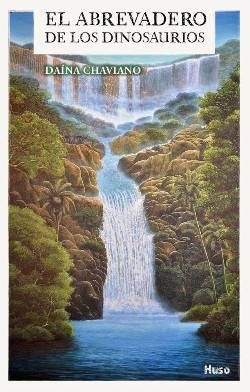 A round up of publications, new issues and events.
An analysis of how science fiction themes and tropes have become a part of popular culture, and, in particular, have merged with literary fiction, leads to a discussion of the writing of Cristián Londoño Proaño.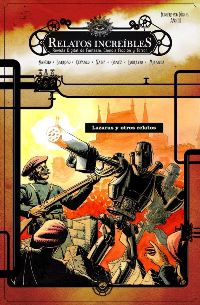 News of speculative fiction book launches, magazine publications and writing contests and other events of interest to Spanish readers.
Awards announcements, including the concurso Solsticio, new book releases, including an anthology of SF based on the work of David Bowie, and more!
New releases and happenings in Chile, Peru, Colombia, Ecuador and more