This week Steve retros back to 1958, taking a look at a fantasy musical, "Damn Yankees," with Tab Hunter and Gwen Verdon. Did he like it? Seems like it, doesn't it?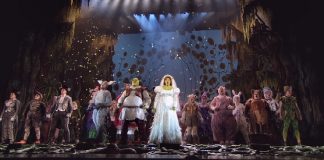 Steve likes musical theatre. Steve watched Shrek the Musical. Did Steve like it? Read it and find out. Also, William Gibson writes an illustrated Alien 3 with Johnnie Christmas
This week, Steve looks at the popular book series The Destroyer and their Film and TV counterparts. (Caution: this series is more violent than Game of Thrones!)
Steve talks about himself (what an ego!) a new urban fantasy, and other stuff.