A little different from what readers may be accustomed to from Marvel Comics, Star Wars Droids – Unplugged is still an entertaining look at droid life in that galaxy far far away.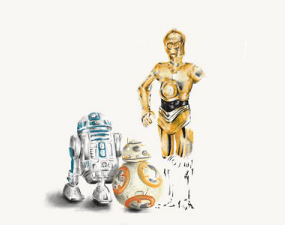 What other trilogy has brought back the original actors, playing the same parts, 40 years on?
This week we take a look at the top ten best robots of all time. The rules are simple. Each robot must have a unique...
Author's Note: Last week I wrote about one of my favorite Star Wars characters, Admiral Motti played by Richard LeParmentier. It is with disappointment...