How much time do we have? Less than anyone thinks.
"A once-great city lies in ruins, overgrown by a dense jungle. Strange glowing mists hover ominously, remains of a great nuclear war which devastated the planet.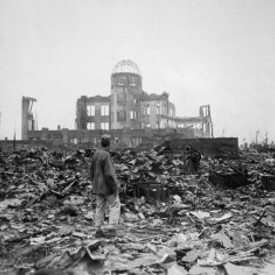 The apocalypse is not about the disaster. It's not about the zombies or giant lizards or robots or radiation. It is about how we survive it.
Space art may have started out as a visualization tool for astronomers and physicists, but the artists have turned the scientific concepts into a play with colours and form, which owes more to the abstract painters of the 20th century.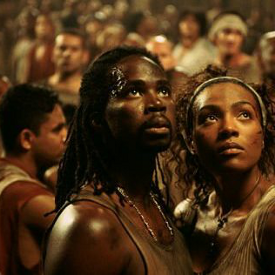 Our imagined futures haven't happened. Yet.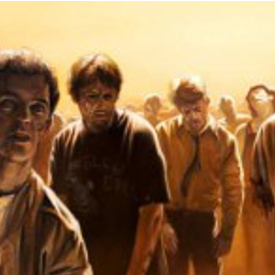 No other state has a shared love of zombie movies and guns like Wyoming. While New Yorkers are having their brains eaten in cafes and elevators, the fine people of Wyoming will be sitting on the front porch with a shotgun enjoying a prolonged zombie hunting season.
Just kidding! Putin didn't really ride that meteor! But it was an uneasy thing to watch, and it prompted uneasier thoughts about other things that fall, and why I crave stories with endings.
The following essay originally appeared in issue number 111 of the quarterly journal Foundation: The International Review of Science Fiction, edited by Graham Sleight....
Hello and welcome to what will be an occasional feature on my blog! So – what, exactly, do I mean by 'unknown or underappreciated'? To put...