Northern lights: anthology of Finnish science fiction (Osuuskumma International, 2016), edited by Magdalena Hai and Anne Leinonen is an interesting and novel proposal to approach, in Spanish, Finnish science fiction and fantasy.
An overview of a collection of Finnish speculative fiction, focusing on steampunk and fantasy short stories.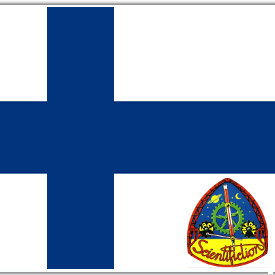 All About science fiction in Finland - in Spanish!
Tanya Tynjala's photographic report on Finncon (in Spanish AND English!)