Alastair Savage's Self-Publishing Odyssey moves on to stage 4: Designing the cover.
Gary Dalkin interviews one of the hardest working editors in the UK - Jonathan Oliver
Carl Critchlow has been an artist and author on the SF and fantasy scenes for almost thirty years, during which his work has appeared in DC Comics as well as 2000AD.
A bi-lingual interview experiment with Alan Grant, comics author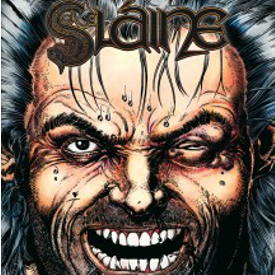 Over four decades Pat Mills has been a major force in keeping the British comics industry alive. I caught up with him to chat about the reappearance of one of his most enduringly popular characters, the Celtic barbarian, Sláine.
Before From Hell, before Watchmen, before The League of Extraordinary Gentlemen, there was The Ballad of Halo Jones. Co-created by writer Alan Moore and artist Ian Gibson, Halo Jones was a...