Home
Authors
Posts by doug draa
What I enjoy so much about these stories is Mr. Brennan's economy of word, sense of place and strong mood
Poe was too dry and Lovecraft was too trippy for my 10 year old soul, but Mr. Hurwood hit the spot, scratched the itch, tripped my trigger and blew my gaskets!
This past February I had the great pleasure of speaking with Mr. Murray Tinkelman, the famous and award winning illustrator. This came about by...
Nine Horrors and a Dream By Joseph Payne Brennan Ballantine Books. 1962. $0.35 Contents: 1 • Slime • (1953) • novelette by Joseph Payne Brennan 33 • Levitation •...
The passing of a Master RIP RICHARD MATHESON Richard Matheson passed away 8 days ago on the 23rd of June 2013. He was 87 years old. This...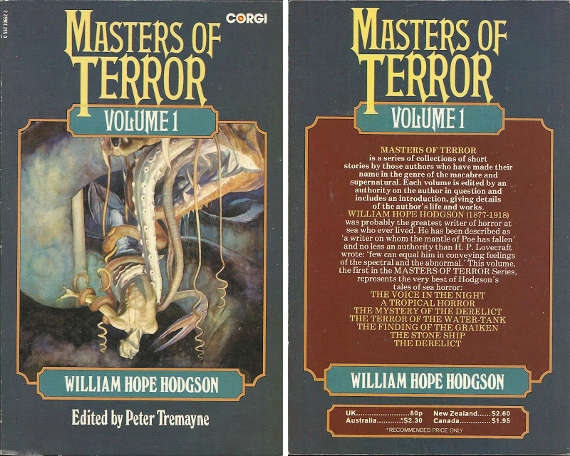 Masters of Terror Volume 1 William Hope Hodgson Corgi Books 1977 Contents: 7 • Introduction: William Hope Hodgson: His Life and Work (Masters of Terror 1) • (1977)...